 
Connect Whirlpool 170X70 cm Standard-8 system / Chrome finish IDEAL STANDARD
Security policy (edit with Customer reassurance module)

Delivery policy (edit with Customer reassurance module)

Return policy (edit with Customer reassurance module)
Connect Whirlpool 170X70 cm Standard-8 system / Chrome finish IDEAL STANDARD
With their modern, streamlined look, CONNECT bathtub blends harmoniously with the rest of the range. A choice of sizes and shapes, as well as a lower step-in height for easier access, bring heightened comfort and personalized bathing pleasure.
All Ideal Standard bathtubs are manufactured from the sanitary grade cast acrylic sheets manufactured to the strictest quality measurements by "EIAP" and conform accordingly to European Standard EN198, NF, and TÜV. Ideal Standard has been recognized as the pioneer in the acrylic industry in Egypt. Consequently, we export to more than 45 countries worldwide. We offer a wide variety of designs and shapes of bathtubs all available as whirlpools with or without side panels. Our whirlpool systems and component are all CE & TÜV approved, supplied by European suppliers, Whirlpools are manufactured and tested to the highest safety requirements and available in different features and options to suit the luxury of our customers.
Cleaning procedure: 
1. Fill bath to the jet level with cold water.
2. Add ¼ cup of vinegar in the water, make sure to stir the mixture of water and vinegar well.
3. Close air inlet controls.
4. Run whirlpool pump for 5 minutes.
5. Switch off pump, drain the bathtub and refill it with clean water; allow bathtub to stand full of water for 20 minutes.
6. Close air controls.
7. Run whirlpool pump for 5 minutes and switch off pump then drain bathtub.
8. Allow bathtub to stand for 12 hours after cleaning before refilling or further use.
9. Repeat every 6 months.
You might also like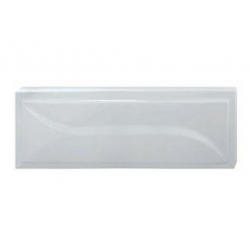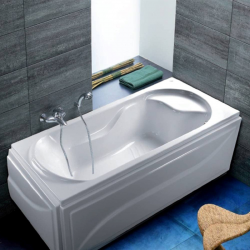 16 other products in the same category: